popular bulletins
art & project news

Will you receive an invitation?
Tue 28th Mar, 2006
Project exhibition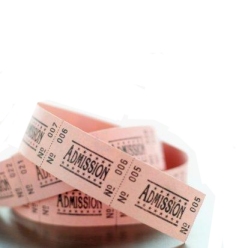 We will be choosing twenty five contributors to join us at The One Million Masterpiece unveiling on July 11, 2007 in London. It doesn't matter where in the world you live - if we think you should be there, you will be!

To win an invitation for yourself and a guest, including travel and accommodation, use the form in 'My Account' to tell us a bit more about yourself. We are looking for people from a wide variety of backgrounds who have an interesting story to tell. People who have made a real contribution to the project will stand a great chance of receiving an invitation. Maybe you have organised for a group of people to draw a picture for the project, maybe you have influenced people through the community pages, or maybe you have gone to great lengths to be able to contribute your own image.

We also want to know if your image has very special significance. Are you trying to communicate a specific message that you feel is very important?

Anything you can tell us that makes you stand out will help you to get to the unveiling!
---
Comments & Discussion
---
You must log in to comment on this blog post. If you are not already a member, please register for free, click here.