popular bulletins
art & project news

Deviant Art
Fri 21st Jul, 2006
Partners
Posted by Paul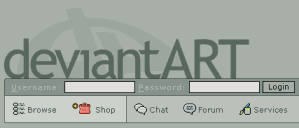 Just wanted to say thanks to Deviant Art for covering us and sending a whole load of traffic our way. I've been a fan of Deviant Art for ages – truly the best artistic community site of them all. Big thanks guys!
---
Comments & Discussion
---
You must log in to comment on this blog post. If you are not already a member, please register for free, click here.